Part tie pickup, part brush cutter, part ditch cleaner, the new Maintenance of Way train might just be the most versatile piece of equipment in Union Pacific's arsenal.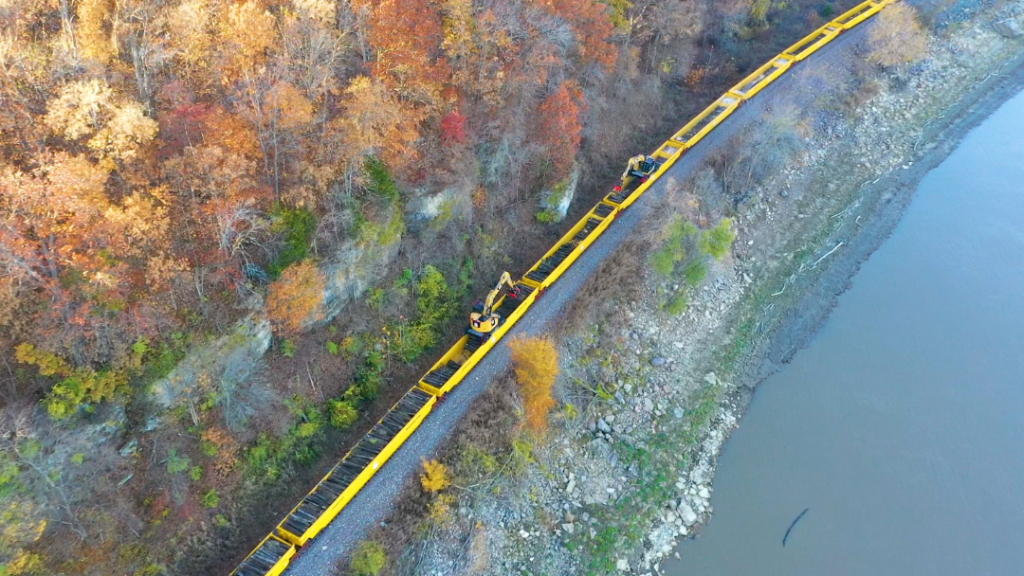 And that's the point, according to Salt Lake City-based Kevin Packard, track supervisor, Engineering.
"We're just hitting the tip of the iceberg of what we can really do with this," he said.
The high-tech work equipment is part of the railroad's Scrap Material Recycling Team (SMRT) and has evolved dramatically since it was first introduced two years ago.
Now on its sixth iteration, this piece of SMRT equipment and its crew no longer just pick up ties; they can clear vegetation and spray for weeds along railroad right of way, collect scrap metal, and load cars with ballast, the rock used to stabilize tracks.
"When we go along a territory, it looks 100% different and better in every single way than before we got there," Packard said.
Watch video of UP's new maintenance of way train below. (UP video)